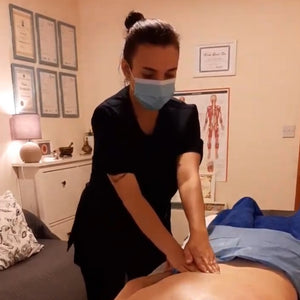 Women's Health - Signature Massage Therapy
Elirmont
Regular price €75,00 Sale
In this massage treatment, I combine various movements to manipulate tissues and stimulate well-being. The movements I use in these treatments break down tension, stiffness in tissues and large muscles, thereby eliminating toxins. It is excellent to improve muscle tone, invigorate the nerves, improve circulation and help to break fat deposits in fleshy areas. With all these techniques combined in one session, you will also benefit from stress release and a deep sensation of well-being. 
This is a very special and intuitive treatment that will differ from client to client accordingly. 
Eliane Monteiro Signature Massage
Myofascial Release - Trigger Point - Aromatherapy
 ॐ  90 Minutes Session:
Consultation
Full Body Massage
Reiki Energy Healing
ॐ

Essential oils are part of this treatment (optional)
Crystals are used during Reiki

Note that it is not a deep tissue massage.
 I advise against users of Holistic Therapies to partially or totally discontinue any medical or psychological treatments they are undergoing. Your doctors and/or health care providers should continue to monitor your health and recommend any changes in your treatment.